Even if you already have reCAPTCHA V2 keys for your site, you will still need to register your site again to get the reCAPTCHA V3 keys. (Note: do not remove your V2 Keys).
Login to the reCAPTCHA admin console with your google account.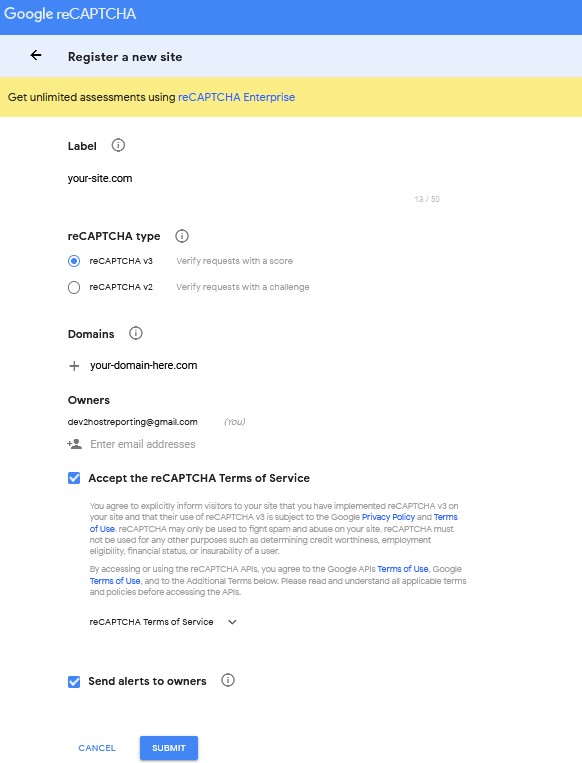 For the Label: type in your website name here.
Under the reCAPTCHA Type setting, select reCAPTCHA V3 on the checkbox option.
For the Domains, add only the domain or sub-domain itself. For example, www.123456.com or 123456.com.
Under Owners, you can add additional owners here if you want to receive notifications, but these must be Email addresses associated with Google accounts.
Click on Accept the reCAPTCHA Terms of Service.
Send alerts to owners- This is optional but checking this is recommended if you want to receive notifications.
Click the submit button.
After this, you'll get two keys for enabling reCAPTCHA V3. Your site key, and a secret key.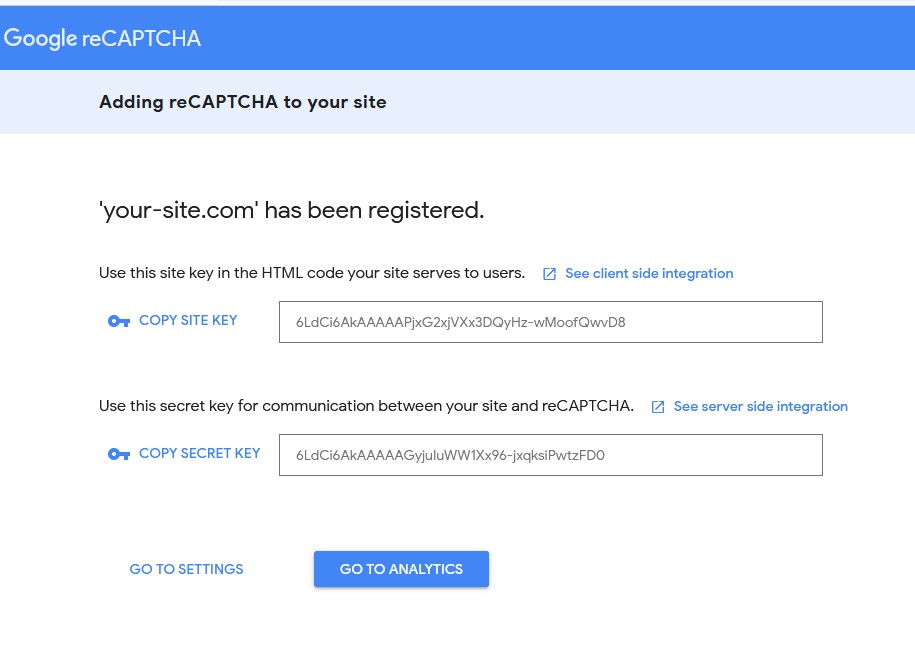 Once the keys are generated, use the Copy Key links to copy each key. You may email these keys to yourself, so you won't forget.
In WordPress, open the dashboard for your website and click on the Contact Form Settings. After that, click on the Spam Control Tab and select Version 3. Copy and paste the Site Key and Secret Key that you generated from Google into their fields then Click Save Changes.